Even though I totally should have been riding my motorcycle today, I decided instead to take on a few small projects that I've been thinking about for awhile. A couple of them were just spray-paint projects,. but my favorite is this cute little bag I made using Kate's super-simple zipper pouch tutorial.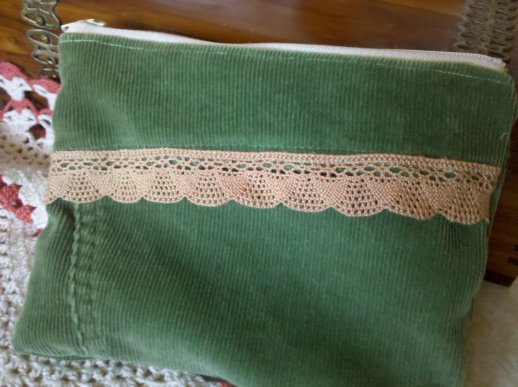 Seriously adorable!!
My little pouch is made up of some favorite scraps: green corduroy from a blazer/jacket – I left the flat-felled seams intact because I really love the look of them…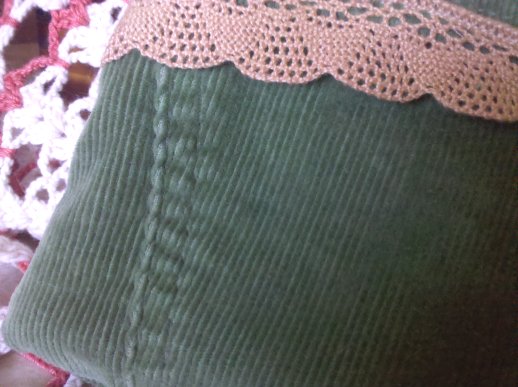 ..and lining made from a too-small shirt I bought at Goodwill just because I liked the toile fabric.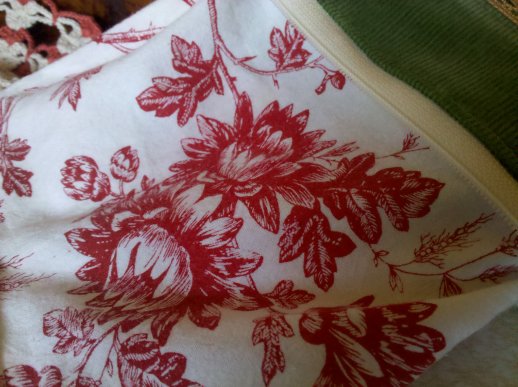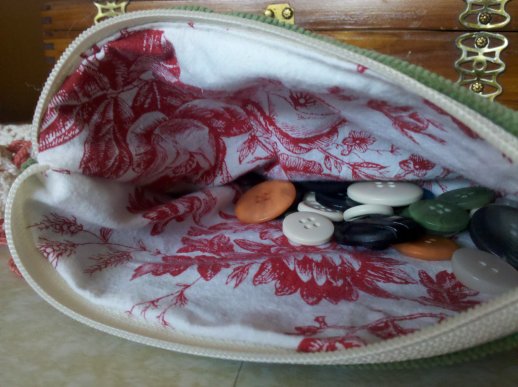 The crochet trim is a scrap from a grab-bag of old sewing notions I recently picked up while thrifting.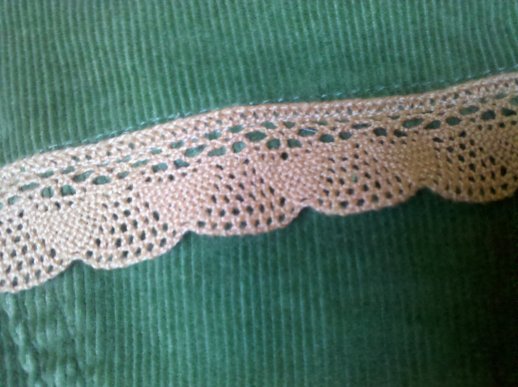 The whole project took me a little over an hour – I have decent sewing skills, but I don't have the patience to make anything too complex. I also don't have a "zipper foot" on my vintage sewing machine, so there were a few tense moments getting past the zipper pull 😉
But, Kate's tutorial was spot-on simple, and I am IN LOVE with this little pouch. I am not even sure what I'm going to put in it – I just knew I needed it!