Okay so don't let this post freak you out… yes, I am technically posting about dead flowers (well, wilting flowers) and it looks very strange. But my point is, flowers are beautiful at every stage and these things have been amazing!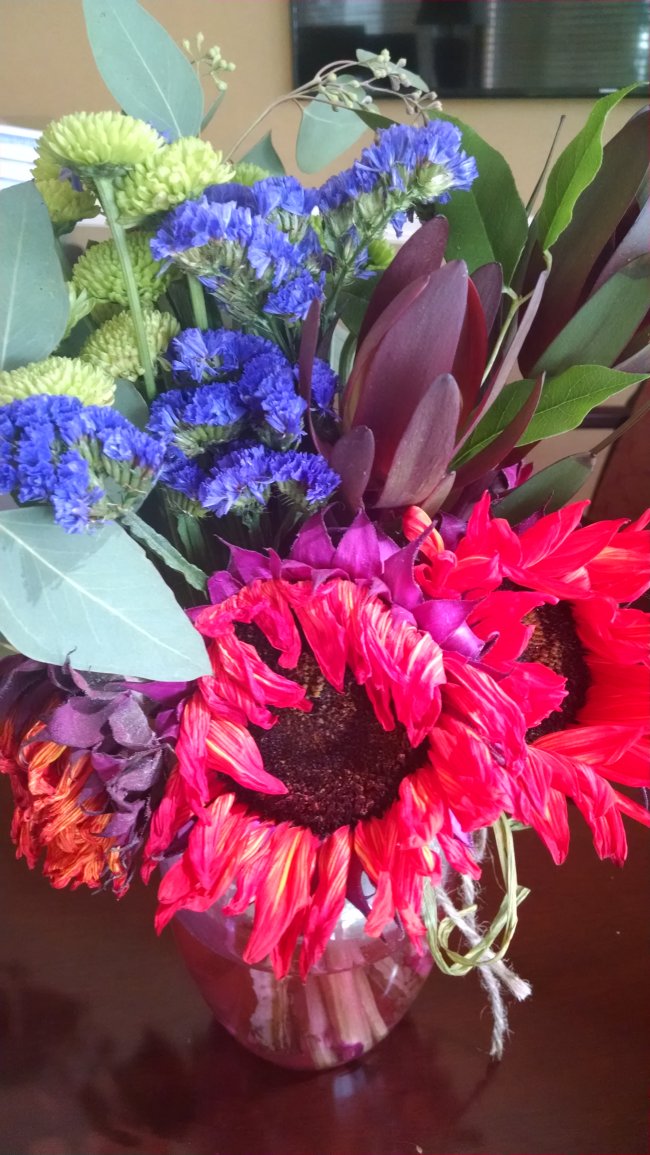 Last week at work we acquired some large bunches of sunflowers mixed with purple statice, bright green miniature mums, seeded eucalyptus, and other fillers for texture. Unfortunately I didn't get any "before" pictures, but I should have – they were beautiful!
The sunflowers were unusual in that the petals were a deep maroon color. Upon closer inspection, so were the normally-green parts behind the petals. Turns out, they had been dyed. And once they got in water, they immediately started leeching the dye out and into the vase water, which turned deep pink. Now don't get me wrong, these bouquets were really beautiful – but the thing is, they became even more interesting once they started to droop.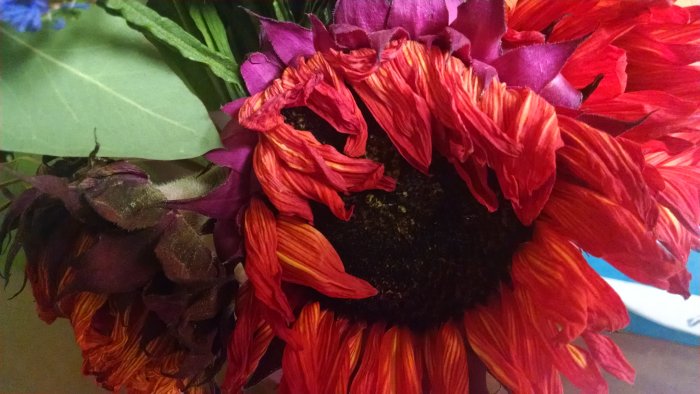 Feeling a bit like a character in a sad horror movie ("She carries those wilted flowers around all the time, as if she thinks she can bring them back FROM THE DEAD!!"), I took the vase home. Why?
Well, because I knew the wilting would be a process, and their appearance would change as the process went on, and I was pretty sure I could get some really cool photos of them as they progressed. I was right! As the red dye leeched out, the petals took on the appearance of having stripes. These colors together were just amazing. And the bracts (phyllaries) that are normally green behind the petals turned a deep eggplant purple.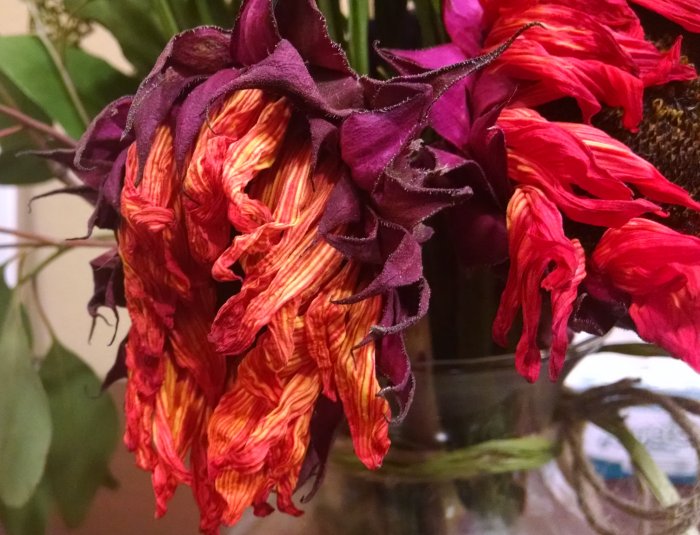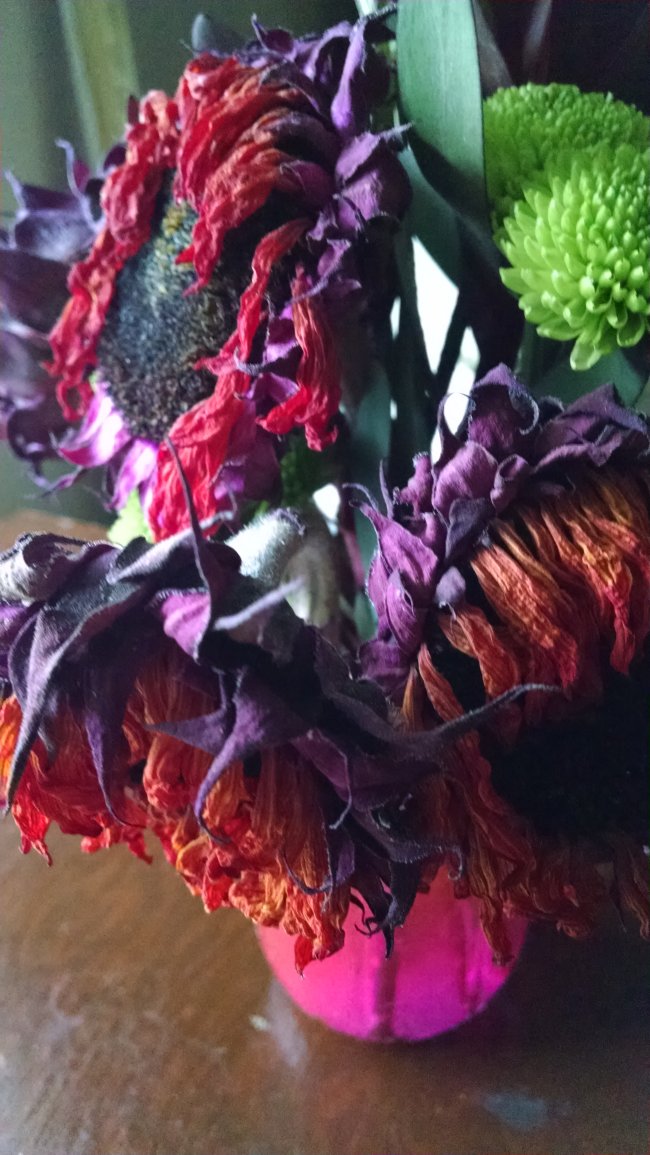 I changed the water a few times over the next few days and each time I cut the stems a little shorter. The ends of the stems would turn to bright pink mush with each new cut, so by Sunday I decided there wasn't going to be much stem left anyway and it was time to take them out of the water and let them dry.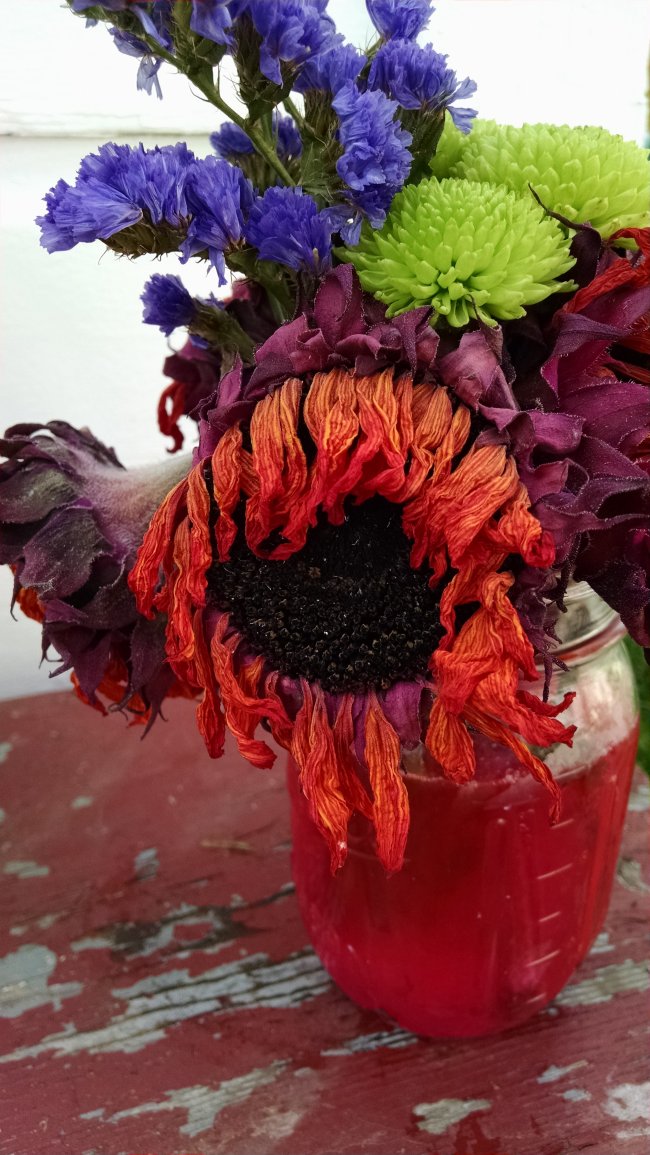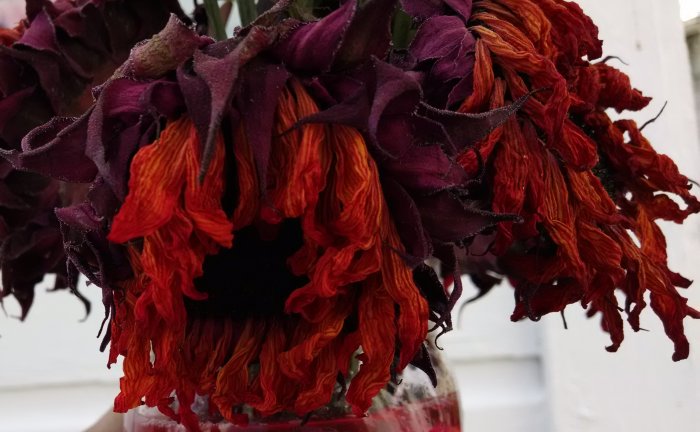 I'm sure you know what old vase water smells like – ug! It was not good – but they were still really beautiful in a weird sort of way. I put the drying flower heads (with really short stems) in a shallow compote dish to display. They will change over time and continue to be really interesting through the Winter!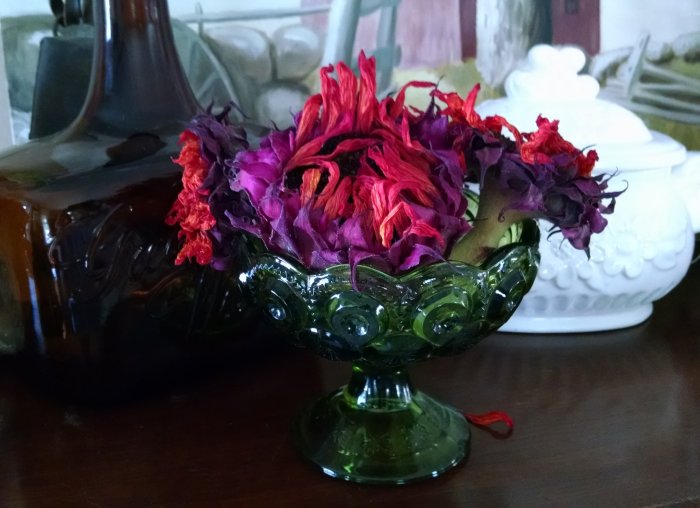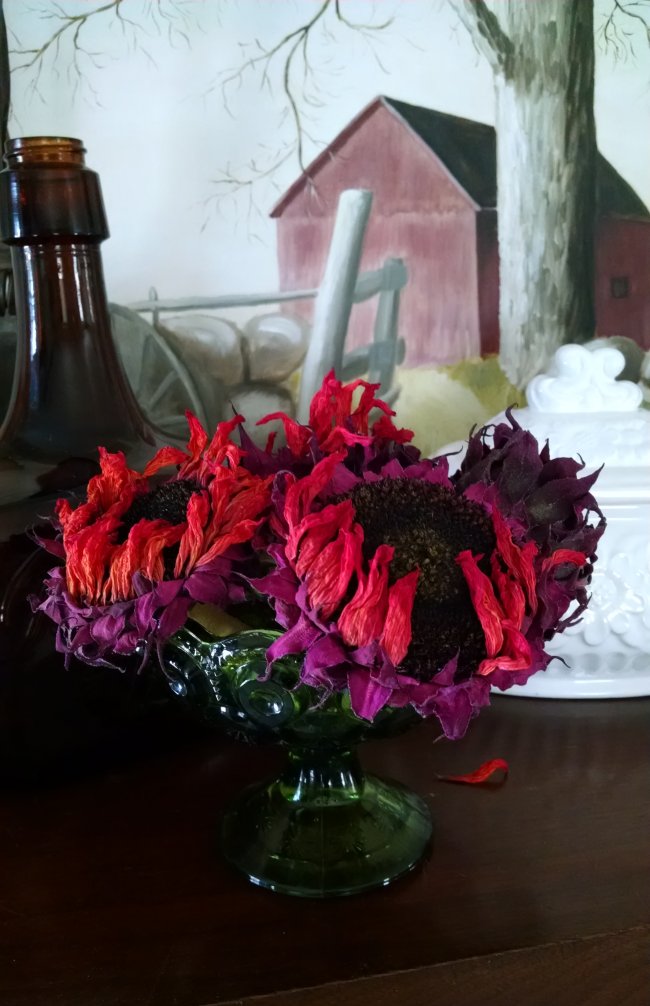 I have also hung my more-traditional yellow sunflowers to dry, as they too were beginning to droop badly despite fresh water.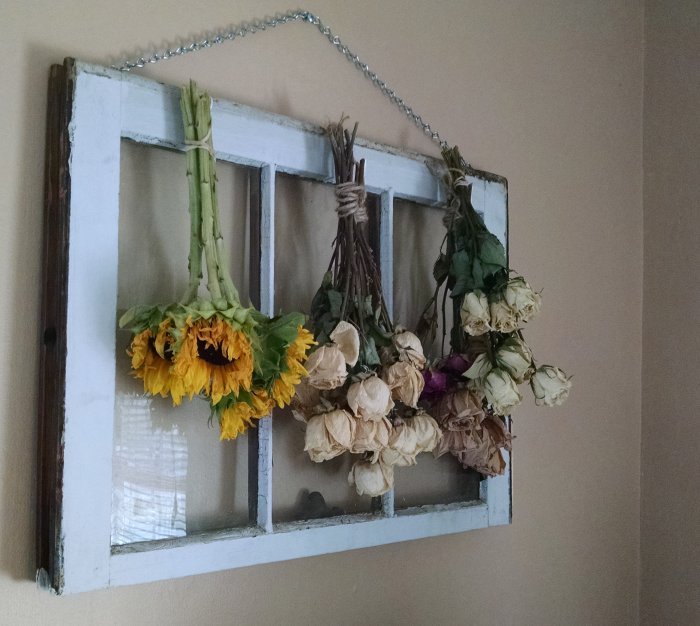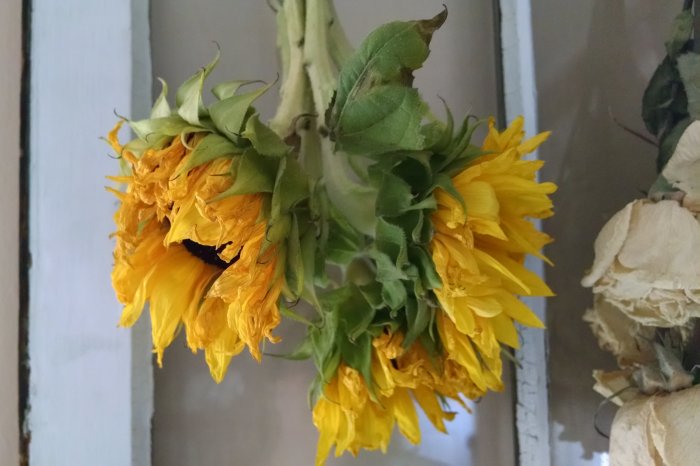 I am sharing my drying sunflowers at Celebrate Your Story (Celebrate & Decorate), and Dishing It an Digging It (Rustic & Refined)