I seem to be able to hand Greg any crazy idea I have in mind, and he has the ability to build it "on the fly" without plans yet somehow immediately getting my vision for what I'm needing to build. Case in point: my farmhouse step-back cabinet – a beautiful piece in and of itself which I use to showcase some of my favorite Limoges, bone china, and ironstone pieces.
Now this week, he just completed another of my "big ideas" – weeks in the making because it took me so long to find just the right core elements, but completed in an evening because he just seems to know his way around a carpentry project.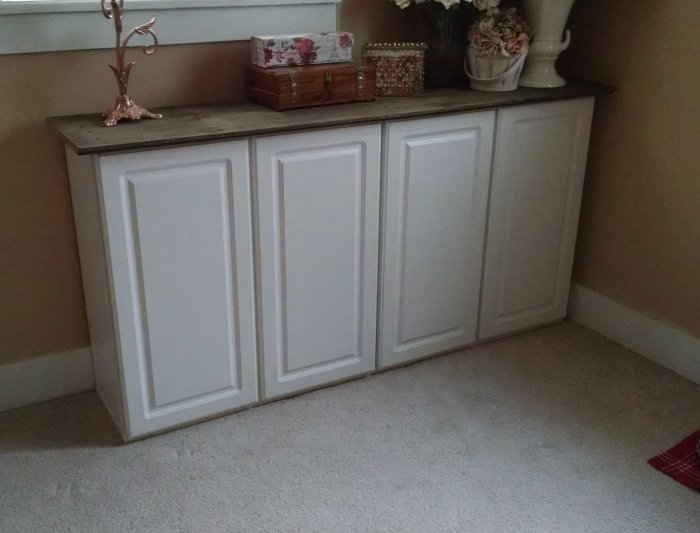 So the problem was, I needed storage space to house my growing collection of vintage dishes. My kitchen cupboards and the base cabinet of the hutch were full, plus I had some in the basement and some in my new curio cabinet and still more in my barrister bookcase. My solution/big idea was to find two gently used kitchen wall cabinets (because base cabinets would be too deep for the tiny room they were going into), and somehow join them together into one storage piece. Extra points if they were already white.
It took so long to find them, I started looking at other potential solutions: china cabinets, antique buffets, etc. But the china cabinets I was seeing just weren't what I wanted, and the buffets all had too many drawers – I needed shelves!  Also, these types of pieces were out of my budget – I wanted to spend less than $100 on the whole project.
Finally after many weeks of looking, I stopped in for a second visit at the Habitat for Humanity ReStore in our area and – voila! – there they were!  Two matching kitchen uppers, 30 x 30 inches, two shelves each (plus the bottom shelf), already white, for $36 each. That is a $72 storage unit just waiting to happen!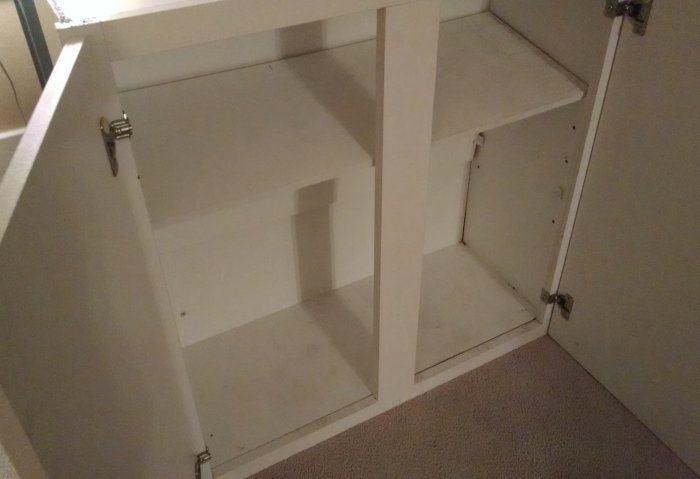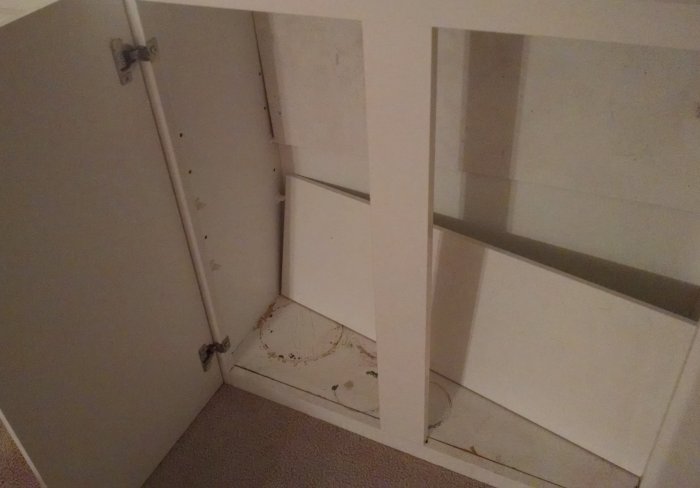 I had literally all the other elements of this project on hand: all the scrap lumber Greg used to strengthen the tops and bottoms of each cabinet…
A lone piece of white laminate shelving that he cut to fit as a base to help join the pieces together, which gave it strength but also raised it up just a skosh so the doors don't drag on the carpet…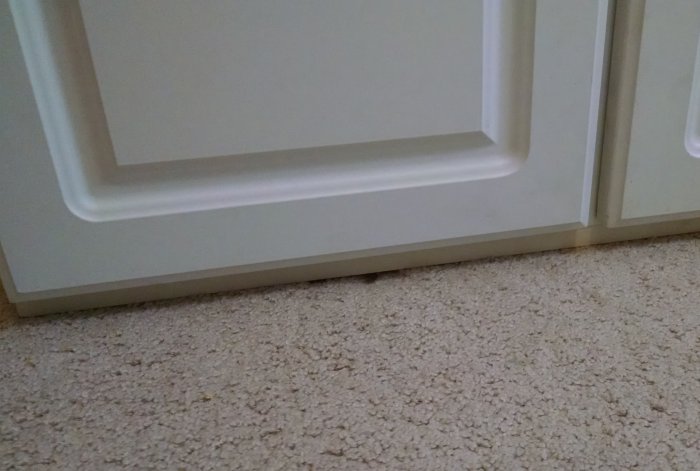 The pretty rose-scented drawer liner that I cut for each of the shelves…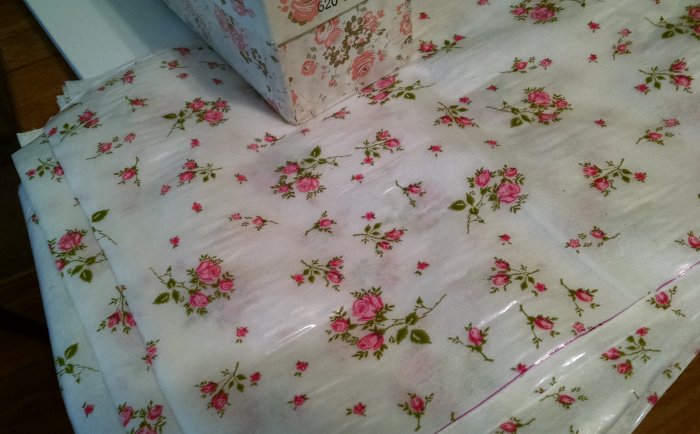 And even the two pieces of vintage carsiding that we used for the top.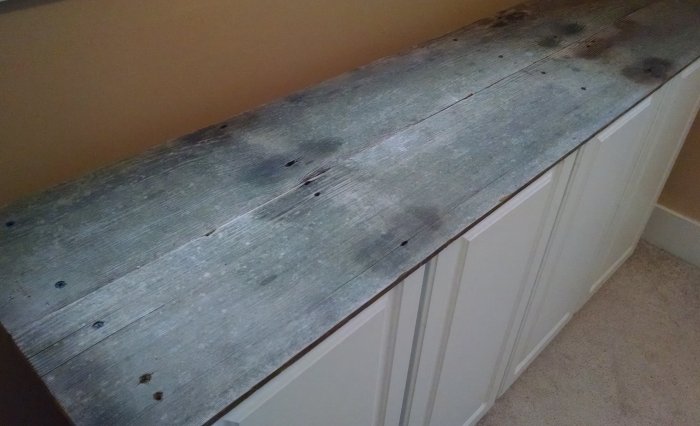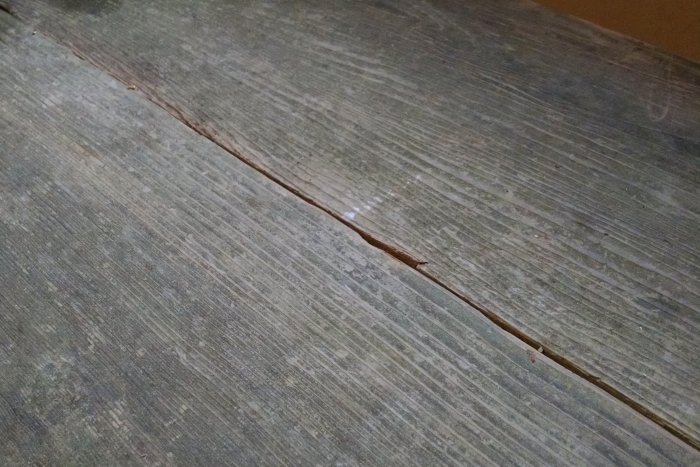 Also on hand: two little silverfish who tried to hitch a ride from the garage into the house, so I sprayed all the vintage nail holes with Raid. Those damp spots are slowly drying out. Sorry bugs…
Well as you can guess, I have already lightened the load in my kitchen cabinets by moving lots of pieces into this new unit. I tried to leave a little room for expansion, but I'm afraid I'm just going to need another one of these real soon.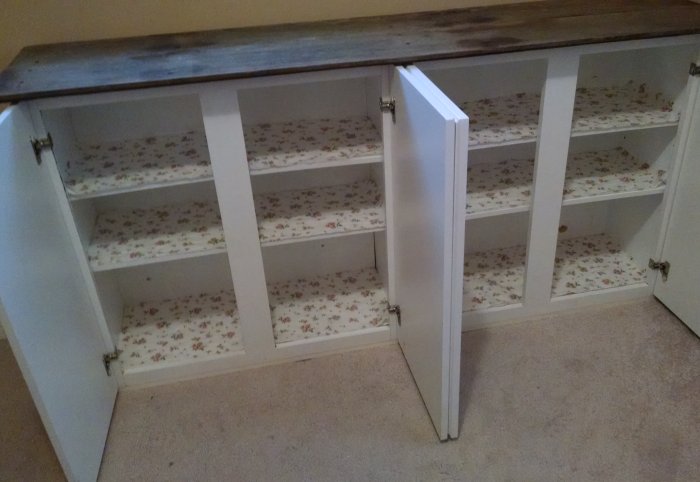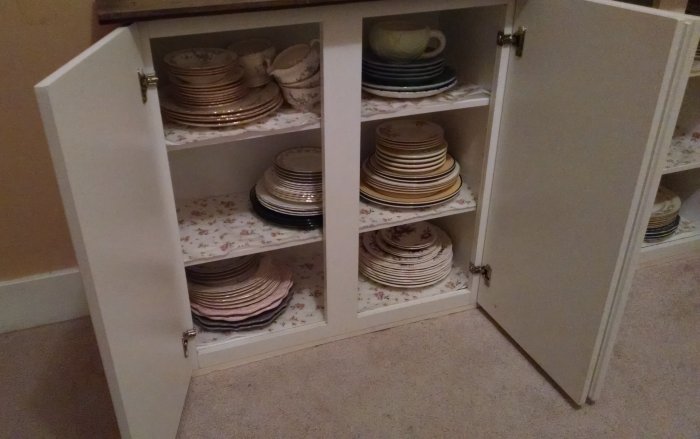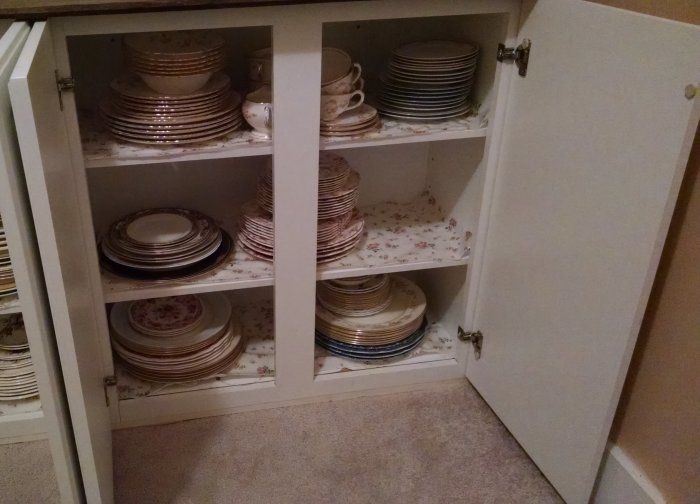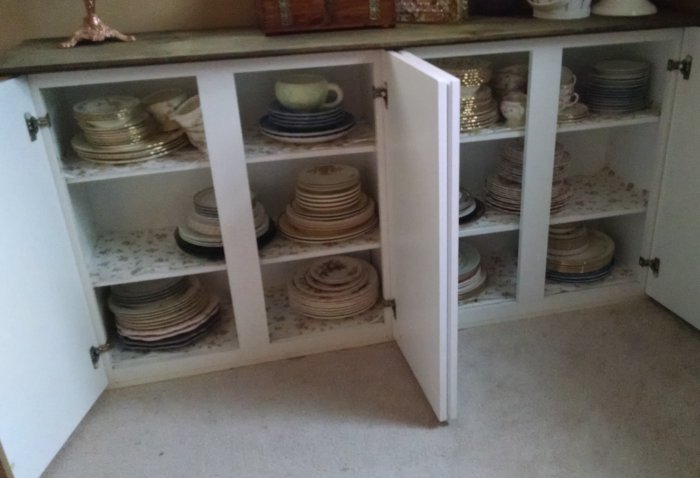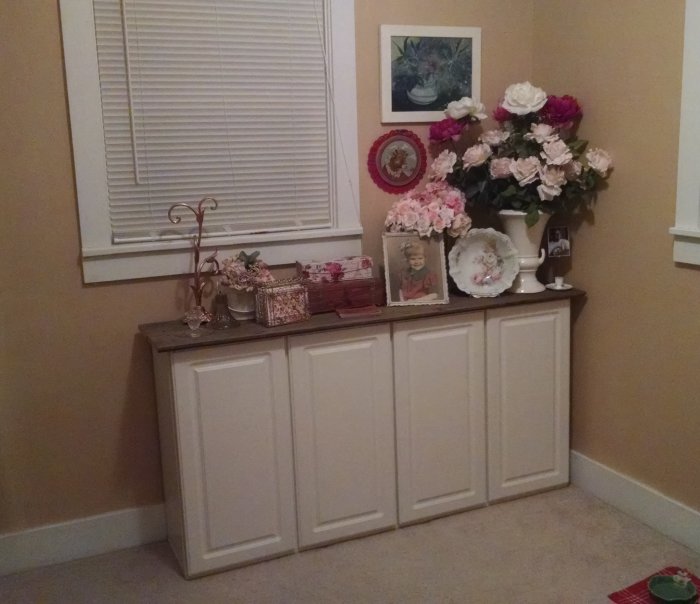 I'm sharing my custom cabinet over at FunkyJunkInteriors.net for the DIY Salvaged Junk Project party!