Update: I'm linking my sweet little table and chairs to Kathy's "Return to Loveliness" party at her blog, A Delightsome Life… because it definitely returned to loveliness after its makeover! Please stop by Kathy's blog for more lovely posts!
One of our luckiest recent curb finds was a dining table and four chairs, which was sitting out in the parking lot of the apartment complex a few weeks before we moved out. What was odd about it, was that it was set up with the chairs all around it – as if it was waiting for a family of four to come along and sit down to an outdoor dinner!
We drove past it a few times – the chair cushions were completely awful – but finally I couldn't resist. Due to some odd twists, we didn't really have a dining set for our new place, and I loved the light colors and "open" feel of the framing on the set. I thought it had sort of a garden/patio/bistro feel, perfect for what I envisioned in our open-concept kitchen/dining room.
But those chairs. Oh. My. Goodness.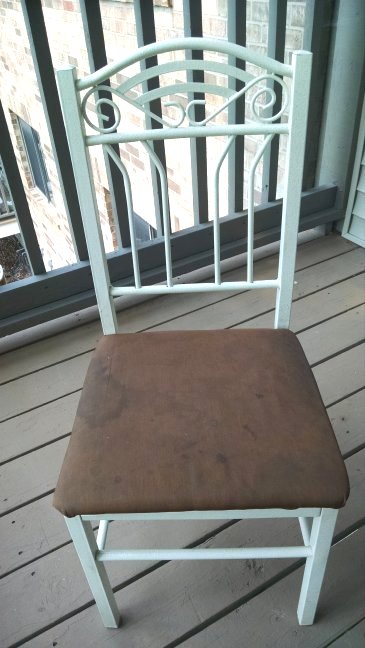 We used a few wooden "place-holder" chairs for a few weeks immediately following the move, then I got to work recovering the seats on the found set. I was kind of hoping to find something salvagable under that nasty brown seat cover. Instead I found this: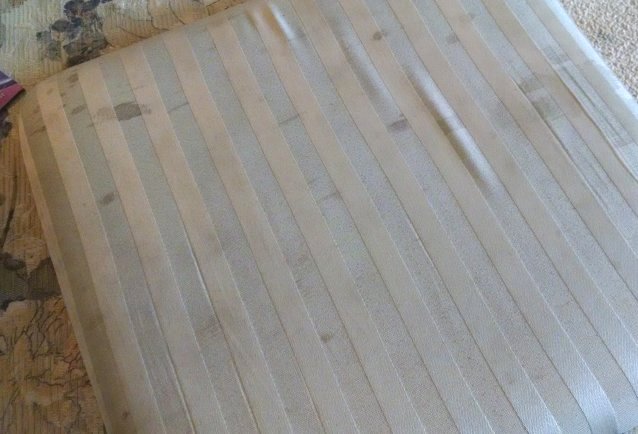 Just as bad as the top layer! So I removed it all and kept only the wooden seat base, which was unfinished. So I painted it white so at least it would look good from underneath.
I took a simple gift wrap-style approach, using two-inch foam cut to size for the seat, a linen lining, and some checked upholstery fabric in pretty garden colors. My primary goals were to get the pattern straight and keep the corners looking tidy.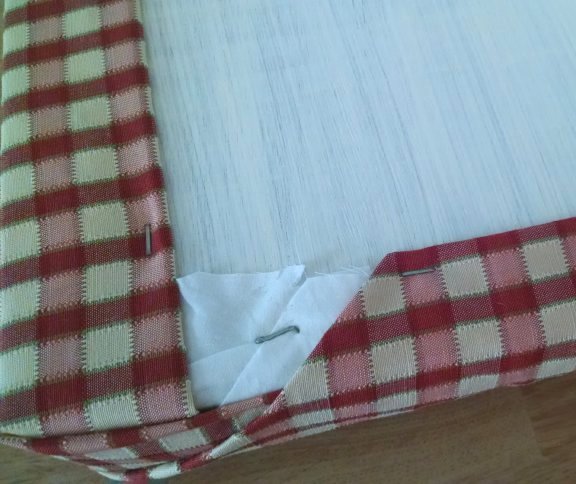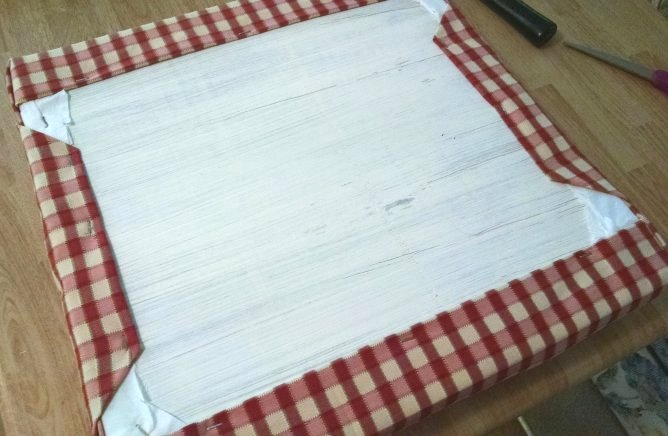 I think overall they turned out really cute!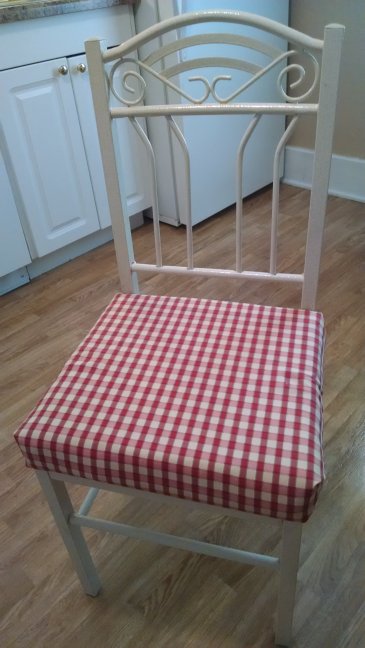 Here are the first two sitting at the table in the new-to-us house. And, for now, the set looks great in our kitchen/living room, keeping things light and airy without adding too much bulk to the room.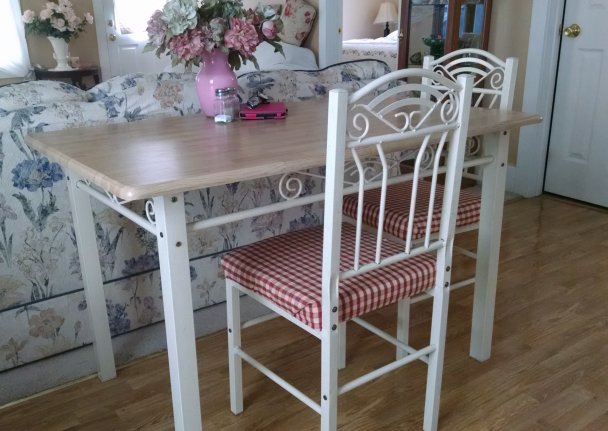 I might… someday… try building a new harvest-style top for the table. Not bad for a parking lot find!