Friends, I've said it before: silk flowers are a staple here in my little cottage – I could not and would not enjoy my home as much as I do if it weren't for beautiful bunches! Do you use them? I know, I know… lots of people poo-poo them.

"They look so fake."
"Nothing but dust magnets."
"They're awful."

And to those people I say, you really don't know what you're missing, especially when higher quality silks are all over the thrift stores and other second-hand venues… and frequently 50% off or more at places like Hobby Lobby!

Here are a few of my favorites: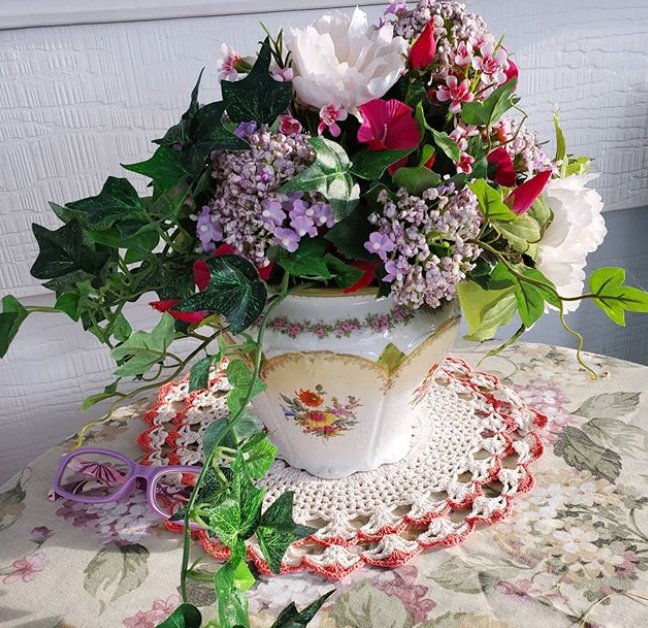 This one was $2.99 at Goodwill a couple years ago. It is presently popped into an antique biscuit jar that was a $1 auction win. I tend to move this one all around the house and change its container fairly frequently.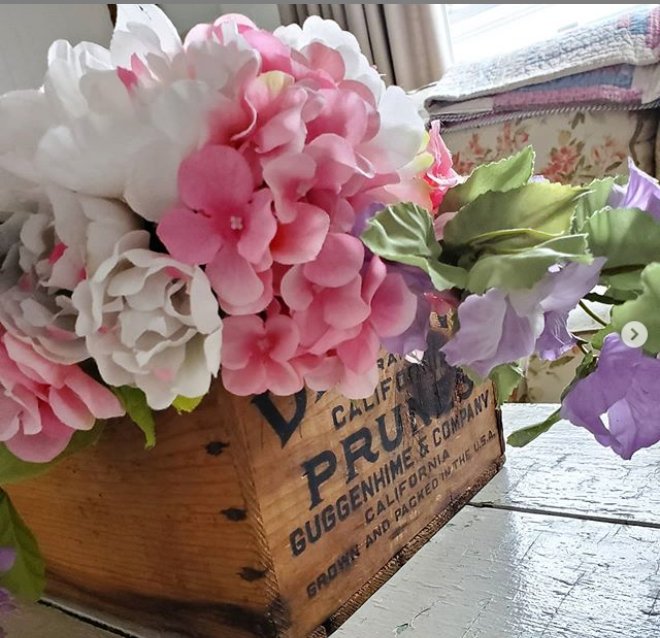 My little sawhorse coffee table was becoming quite the cluttered mishmash of containers holding everything from my collection of reader glasses to the TV remote and so many other random things. I rounded everything up into this cool vintage box labeled Daphne Prunes, and now it feels much more organized. And pretty, too, after setting in a bunch of Dollar Tree silk flowers from my stash for that spilled-over look!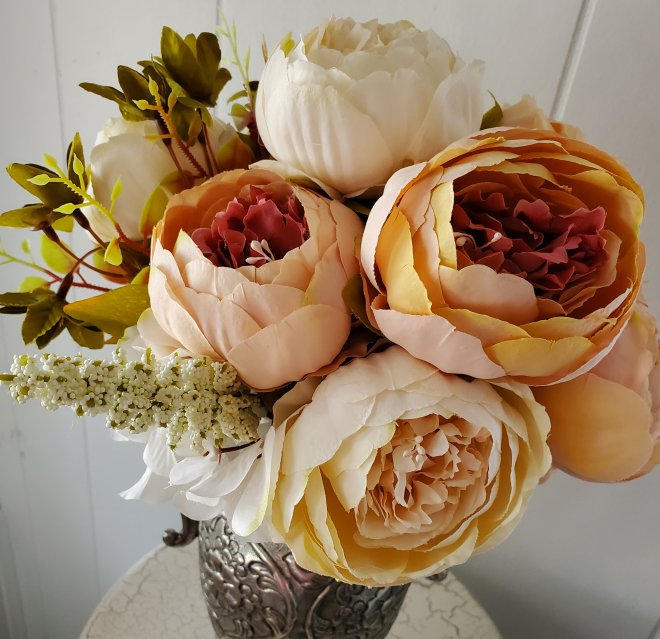 Absolutely stunning ready-made bunch of ranunculus and other blooms from a local consignment shop for $6.99. It sits (literally) on a pedestal in my kitchen.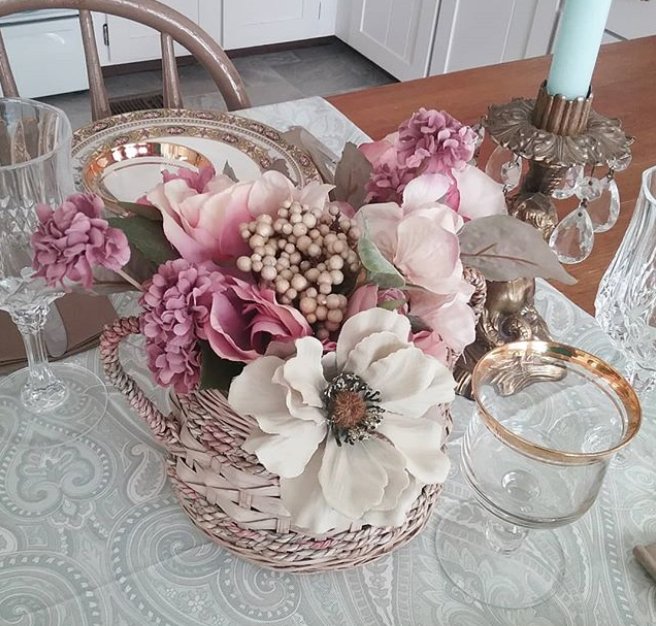 Perfect muted hues for an elegant table-for-two. The larger blooms are a place to rest, visually speaking, from the intricate borders on the dinnerware I used.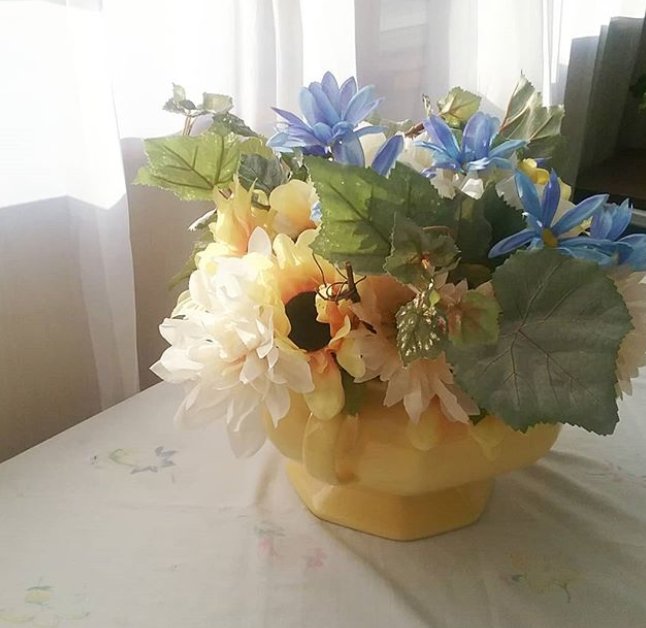 Simple views on my enclosed porch one day pre-pandemic as I headed off to work.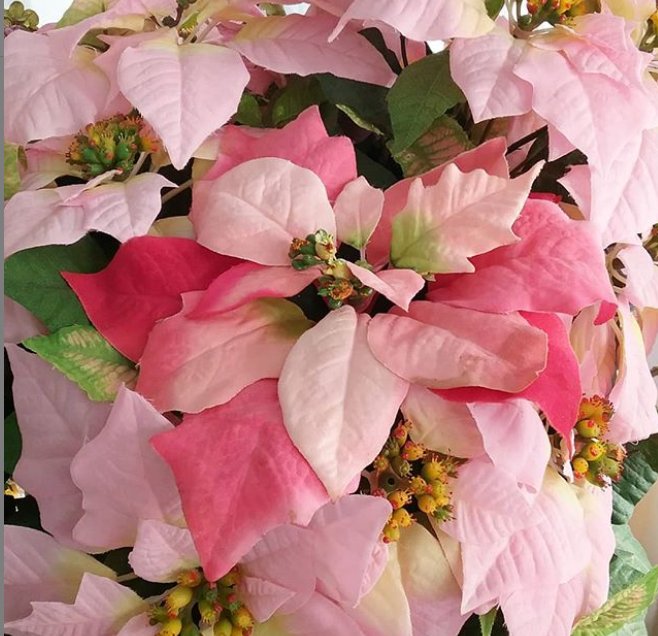 I spotted this huge solid pink poinsettia the moment I walked in the door at a Goodwill a couple of years ago. It is about two feet across and cost $2.99! Later, I found a variegated pink clip-on poinsettia bloom that mingles perfectly. A favorite at Christmastime!
What are your thoughts on adding inexpensive beauty to every corner of your home with silk flowers – yay or nay?
Here's an image to Pin if you'd like to save these beauties!