Christmas is almost here! If you come by for lunch I promise we will use this pretty tablescape featuring sets of very very vintage (maybe almost antique!) red and green transferware! Oh friends, I struggled so much bringing this simple table together – but I'm happy to report it turned out just lovely.
Why the struggle? I knew I wanted to use the red and green together, but when I set the table by just alternating colors at each place setting, it looked very sparse. Pretty, but sparse. Once I brought out more pieces, though, and actually layered them, well that's when it hit me: I've been spoiled by stacking! Meaning, I have now done so many tables with layered plates that suddenly single layers can seem like they are unfinished! LOL
I hope you will agree that the red and green are perfect for a small Christmas luncheon!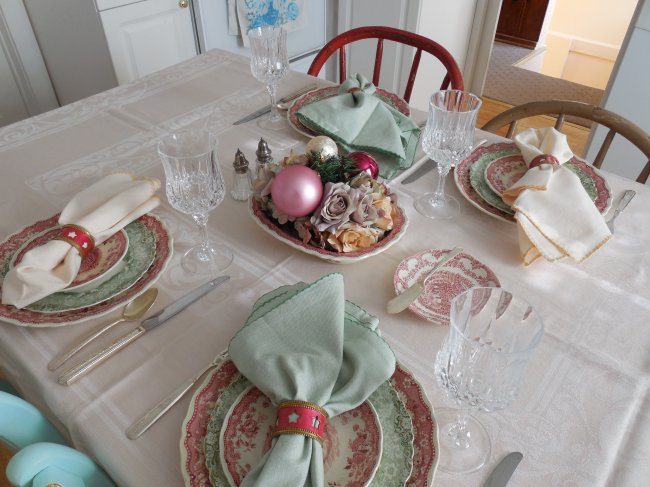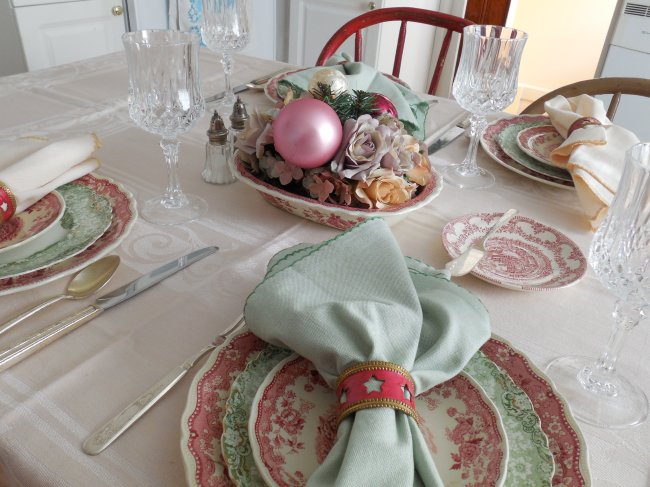 Our plates come from two different sets: red "Shannondale" by Ridgways of England, and green "Roxbury" by Alfred Meakin, also of England.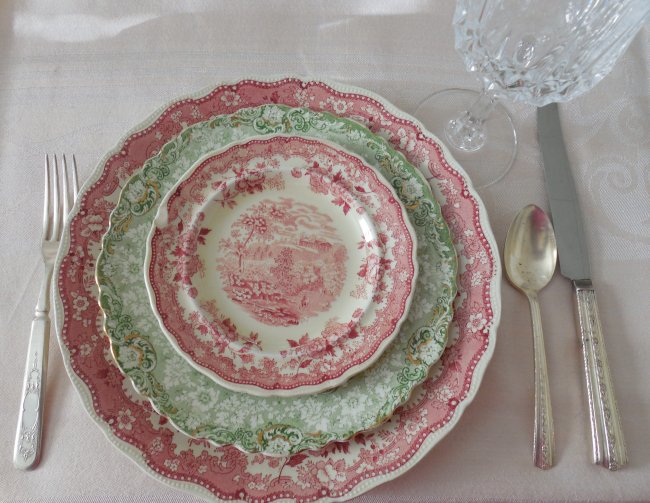 Here is a better view of the Roxbury –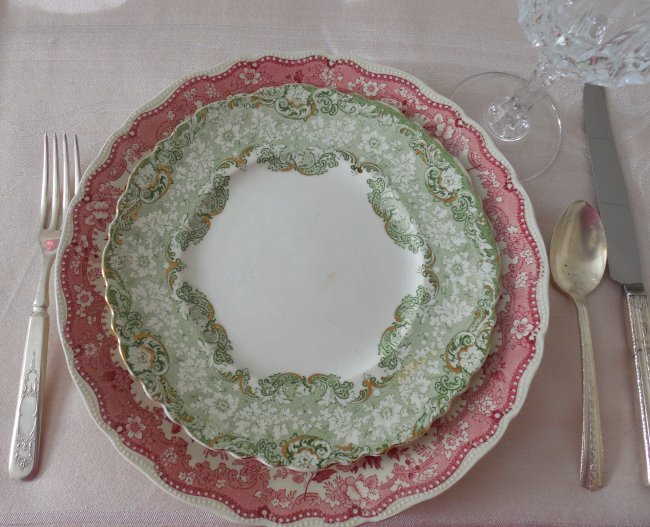 And the Shannondale dinner plate –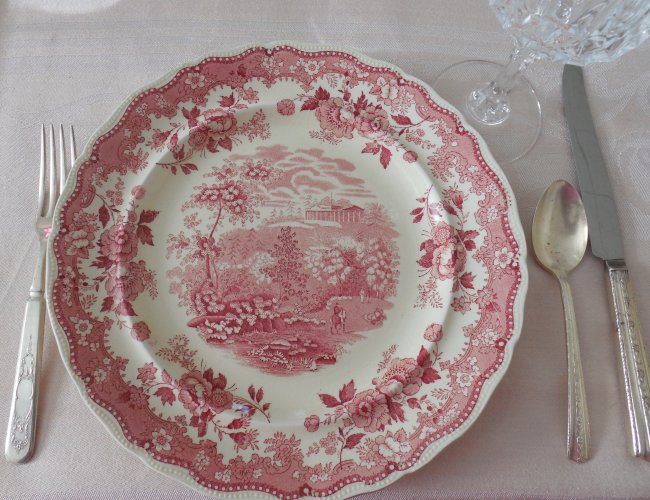 The tablecloth is a very light pink and was a garage sale find this year. I should have ironed it – I actually do not own a regular ironing board, and my present iron does not have a non-stick surface, so I was reluctant to try. I alternated napkins in a very light green and light cream color – they are by Pier 1. I would have liked to have done all green – alas, I only have two of those on hand, thus the need to bring in another color. The napkin rings were a flea market find; I love that they echo the red from the plates and evoke a bit of Christmas with the star motif. (They also sort of look like the drums used in a marching band – Fourth of July table, perhaps?)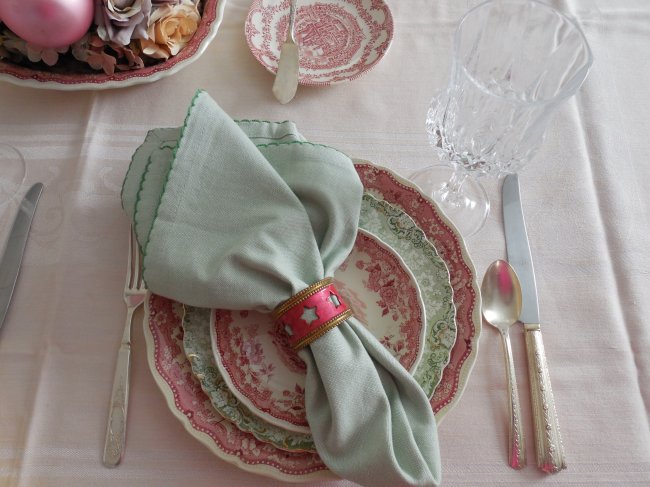 Flatware is genuine silverware via this past summer's flea market trips, and drinkware is thrifted crystal (possibly Waterford? I'm not sure).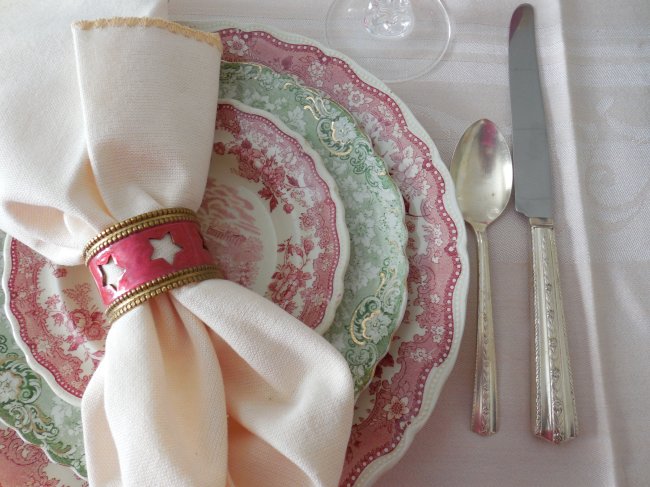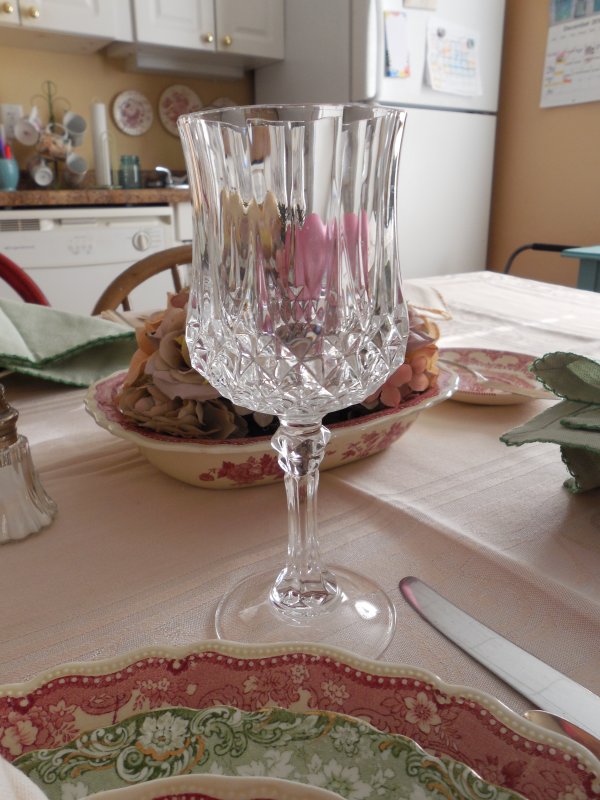 Our centerpiece is very simple – a Shannondale bowl filled with silk tussy-mussies and a few Christmas baubles. There is also a different pattern used for the butter plate (with silver server) – it is stamped on the bottom, "English Ironstone England." I love the home depicted in the center – it is quite charming! The plate itself is actually a saucer; I would love to find the teacup that goes with it.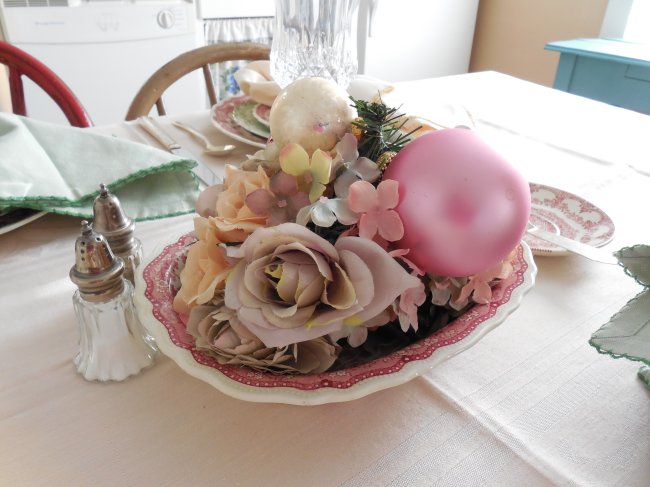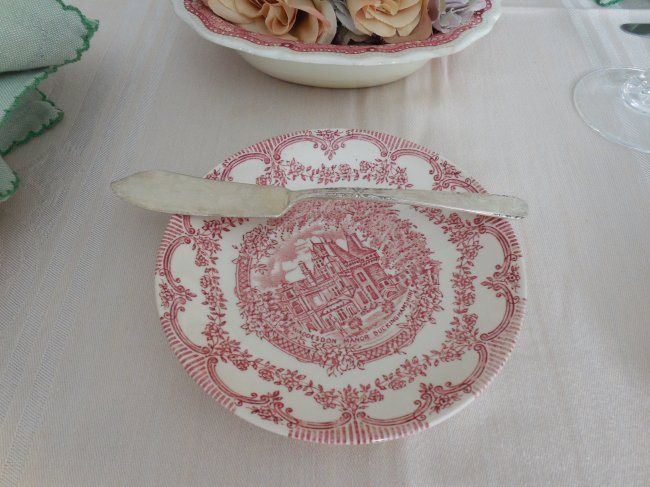 Here are a few more views –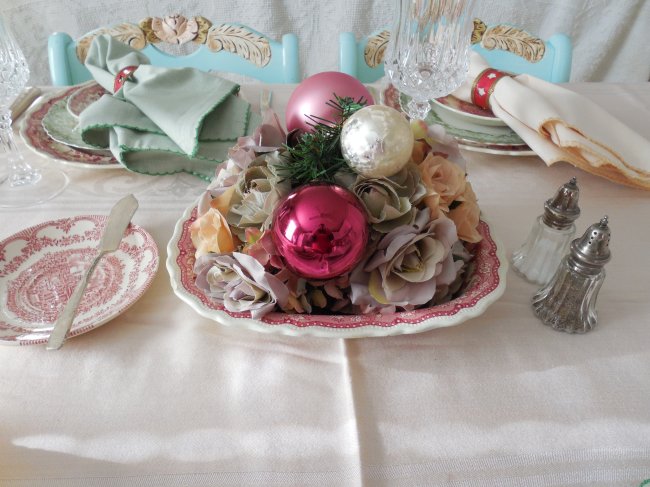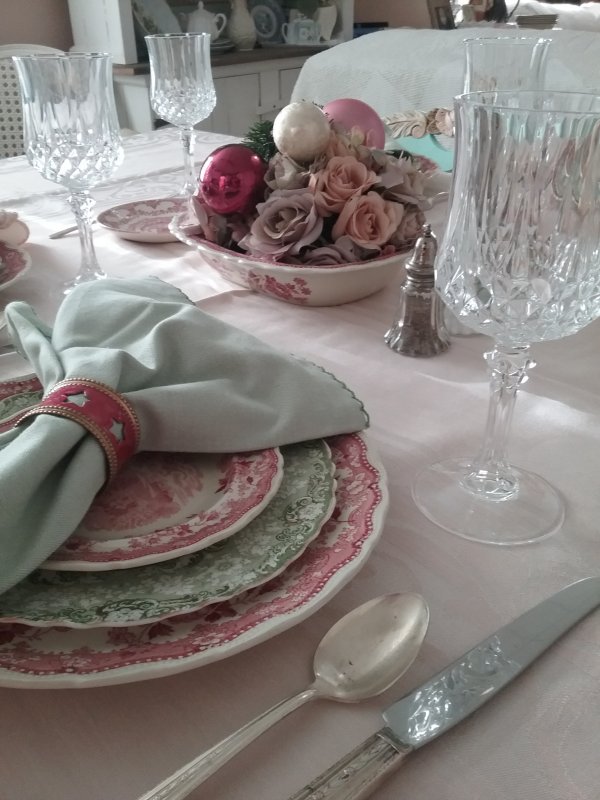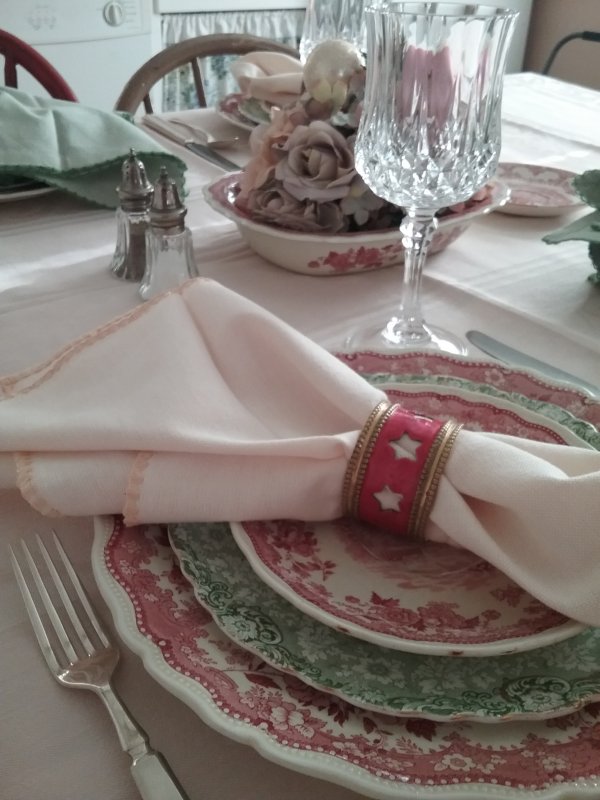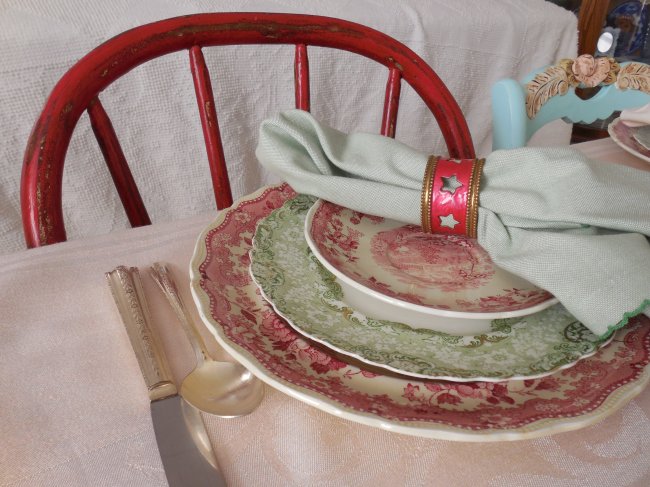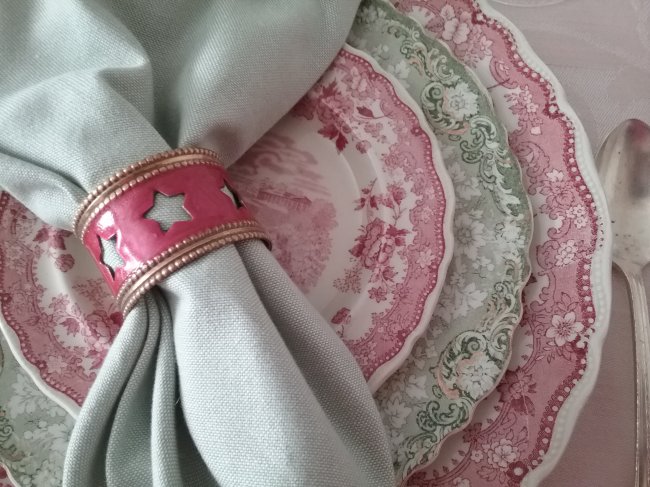 Finally, here is the "mood board" or put-away shot for this table. I love how pretty everything looks when gathered together like this!
Are you serving up any special Christmas brunches or luncheons? Will you be hosting a Christmas dinner in your home? I'd love to know your plans!
I am sharing this sweet luncheon table for Tablescape Thursday over at Between Naps on the Porch.
Here is an image to Pin in case you would like to save this post for future inspiration!