I'm hosting a Christmas cookie party in early December, so I've been on the hunt for a couple extra dining chairs that I can pull in if needed for my guests. I scored four – one pair was free, and the other was $20, and all four needed a re-do. Easy enough, but I didn't get to it quick enough – I only got two completed before spray painting season ended… but boy, are they cute!
The two that I completed are both nice vintage wooden chairs with cane seats in very good condition. They were painted gray when I got them – true to my style I didn't take a "before" picture of the two of them together, but I did manage to get a shot of one chair in each color! I chose a pretty aqua for the re-do. (In case this is a crappy photo, the "before" is on the right.)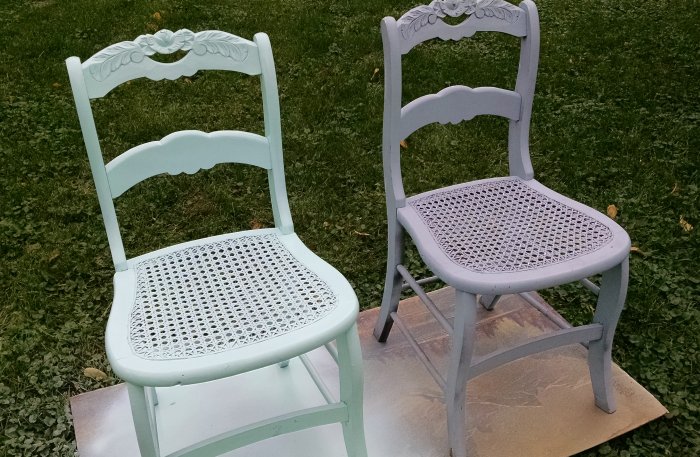 I used three cans of spray paint for the entire project – one for each chair and one for final touch-ups on both. Also, I discovered this handy device which turns your spray can into a spray GUN – I loved this thing and wish I'd discovered it years ago! It eliminated "finger fatigue," kept the overspray mostly off my hands, and felt like it gave me more control over the heaviness of my paint… which is good because I am a HORRIBLE spray-painter .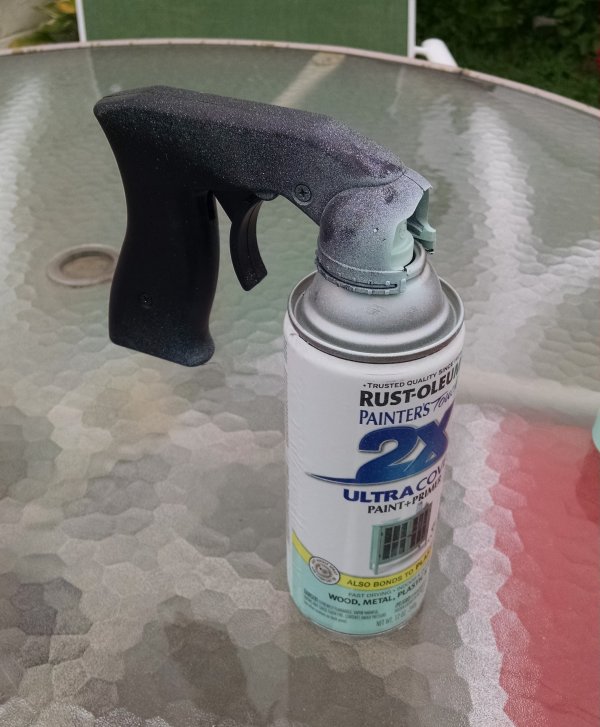 Made sure to also do the underside – yes that is paint in my yard… it will "mow out" next Spring.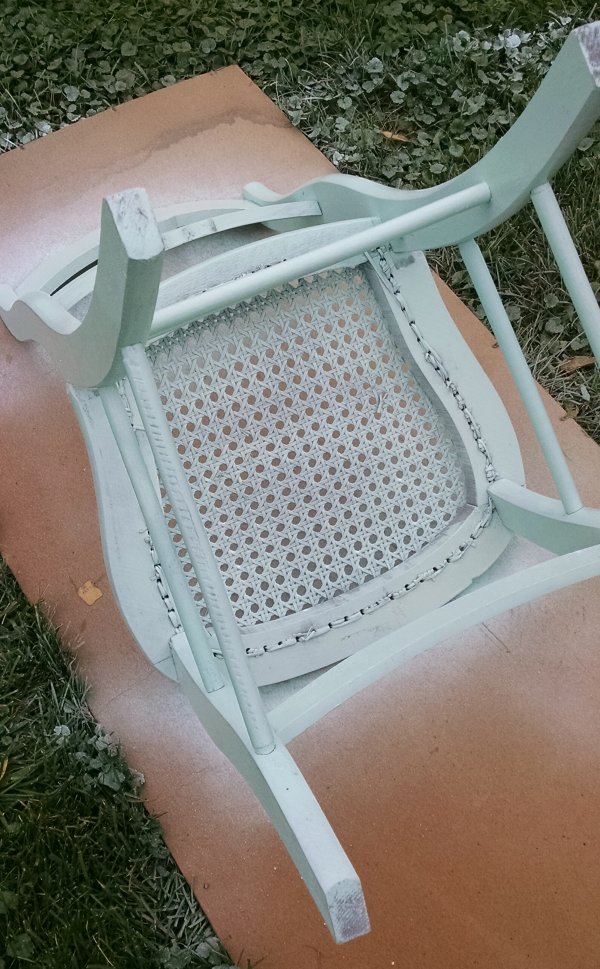 Next step with both chairs painted was to bring them inside and hand-paint the details across the top using my acrylic craft paints.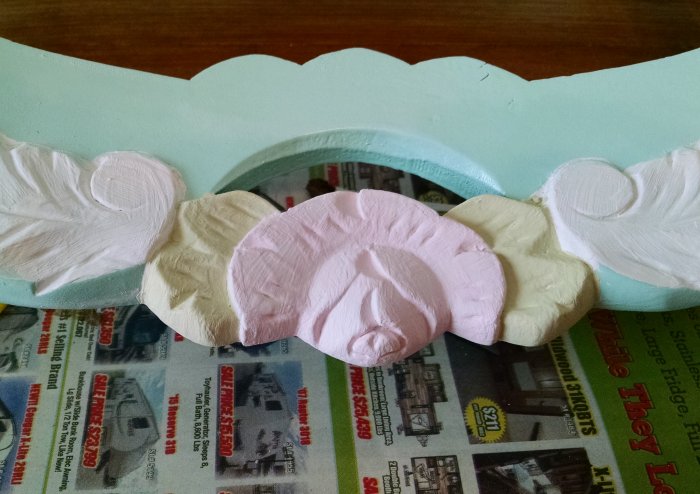 This looked so soft and pretty I almost left it like this: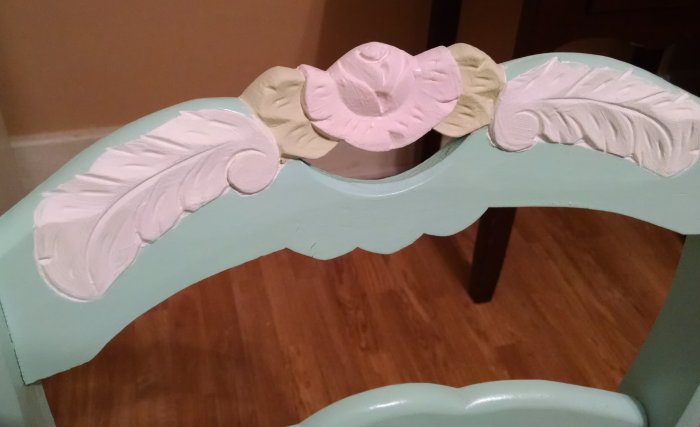 But I decided in the end to go ahead with the dark antiquing wax that I was originally envisioning. It is a scary moment when you gob that stuff on and wonder whether you just completely ruined your project!
Gaaaa!!! But just trust… that if you rub enough of it off, you get something really special and pretty. Here it is half-done… this is the point where I knew I was going to really love it.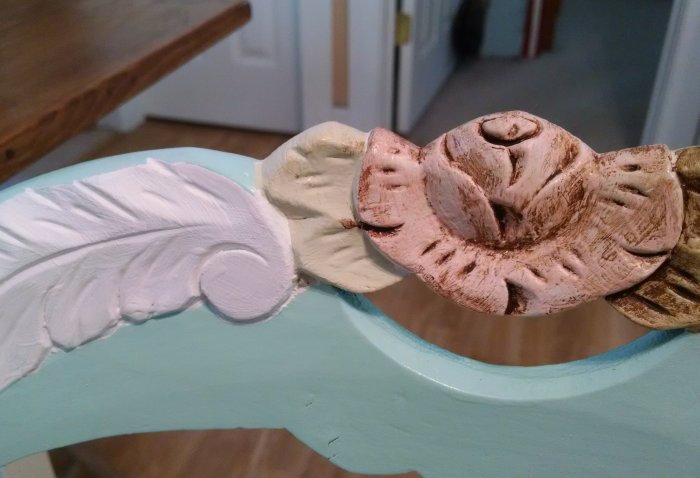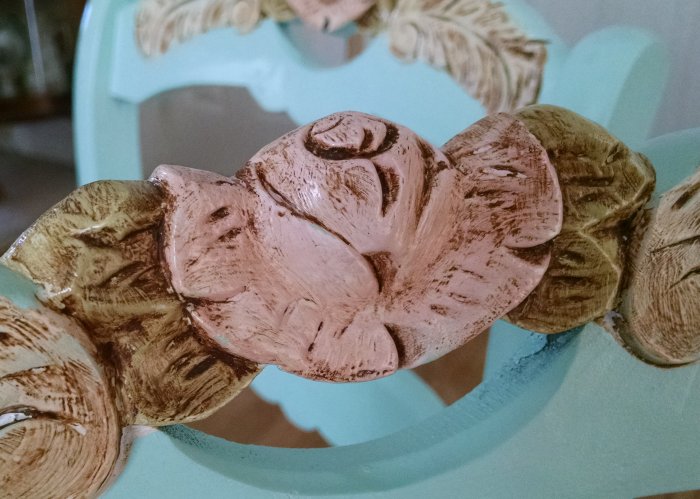 And here they are completed – looking like they just stepped out of a fairy tale!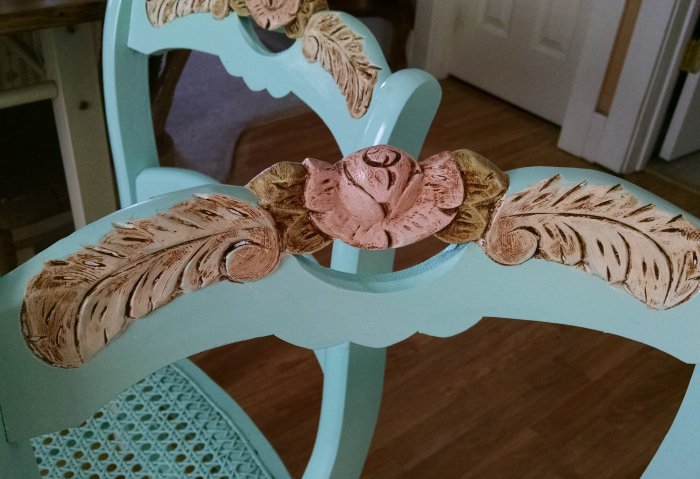 I guess they are not *quite* actually done because I would like to put some seat cushions on them – but for now, I smile because they are placed on the opposite side of the table from where I usually sit, so I get to look at them every day.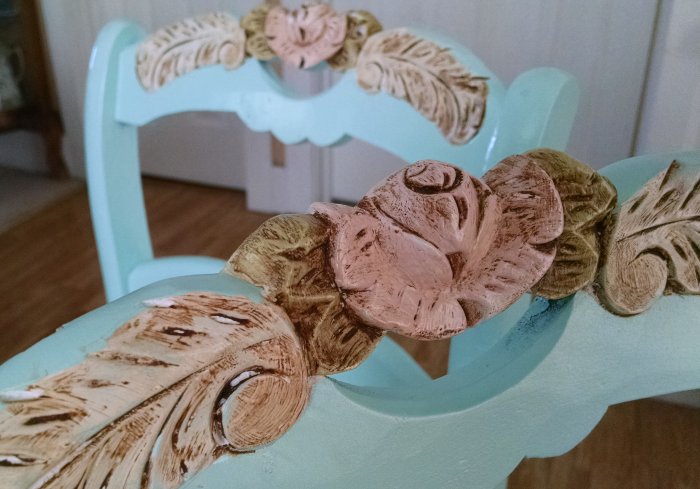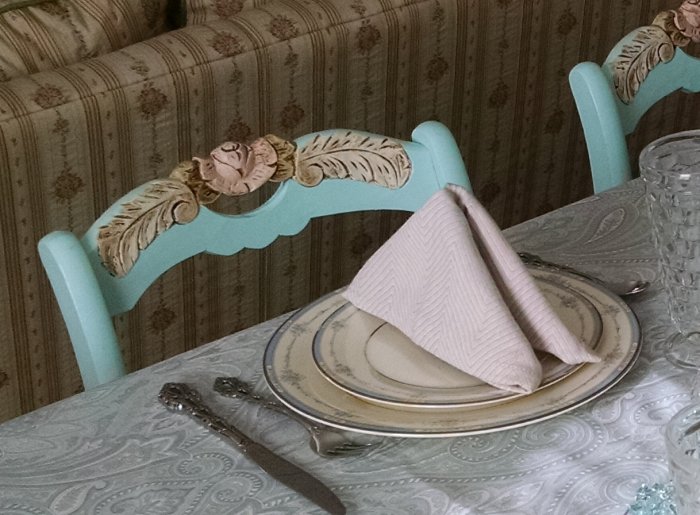 Point being, dark wax is a scary thing but it certainly turned into a Happily Ever After for my storybook chairs!
Please join me at these awesome link parties for more ideas!
Inspire Me Tuesday at A Stroll Thru Life
Flaunt It Friday at Chic on A Shoestring
Feathered Nest Friday at French Country Cottage
DIY Salvaged Junk Party at Funky Junk Interiors
Here's an image to Pin for this post if you would like!