Over in my Facebook Group, Thrifty Tablescapers, members post daily with photos of lovely budget-friendly tables they've set with thrift-store finds, handed down/inherited treasures, and Dollar Tree dishes. These "thrifty" sources are always my go-to's!
But recently, one of the gals posted an absolutely gorgeous table using the most amazing chargers which she mentioned were available on Amazon. When I went to check them out, they were out of stock – but a couple weeks later they returned, and I decided to go ahead and splurge. At $30 for six, plus free Prime shipping and two-day delivery, they were a bit more than I would normally spend.
But guys, I'm soooo glad I did because they are gorgeous! And while I did indeed pay full retail for them, it didn't take long to realize how many different dinner plates I have that will go with them. SO many possibilities… and that makes them thrifty – right? (Please tell me it does!)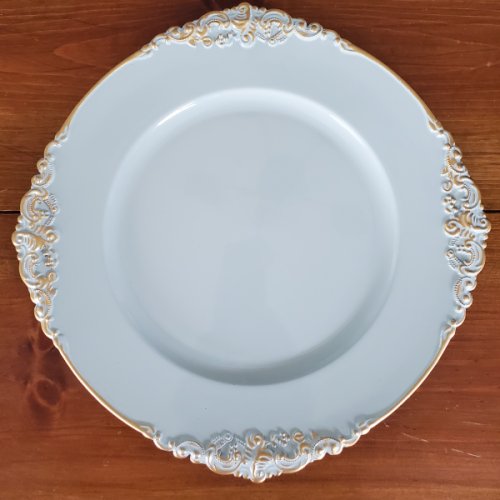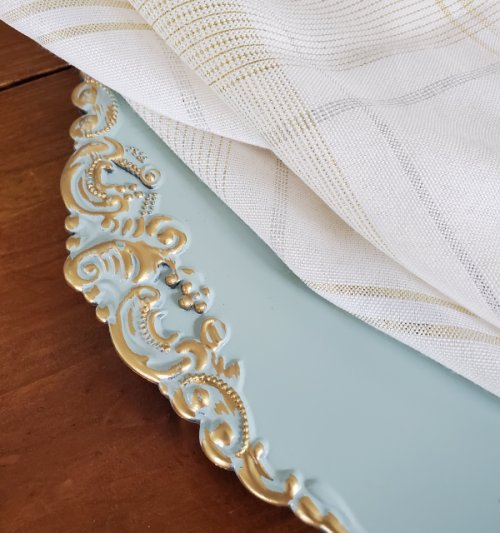 The chargers are by Allgala, imported, and thick plastic. The ones I purchased are in baby blue with gold details in the sculpted edges, but this style also comes in pink. They arrived with a little foam slip-sheet in between each one, so no surface scratches occurred during shipping.
The first thing I did after unpacking them was – what else – play with some dishes to see what I had that would go well with them. I found a few favorites!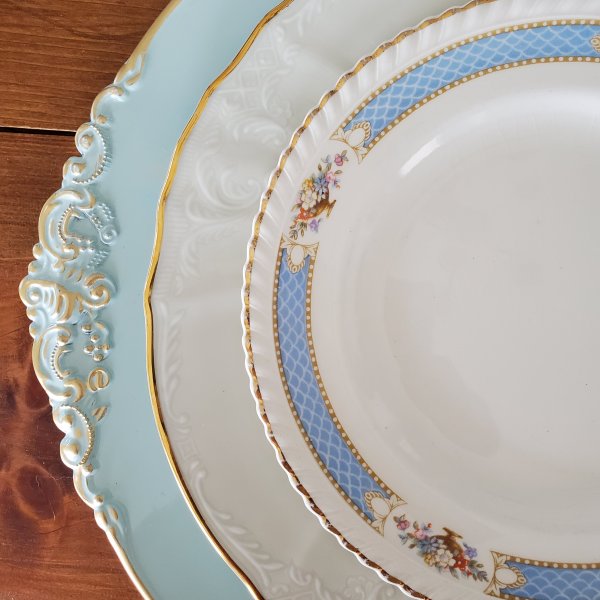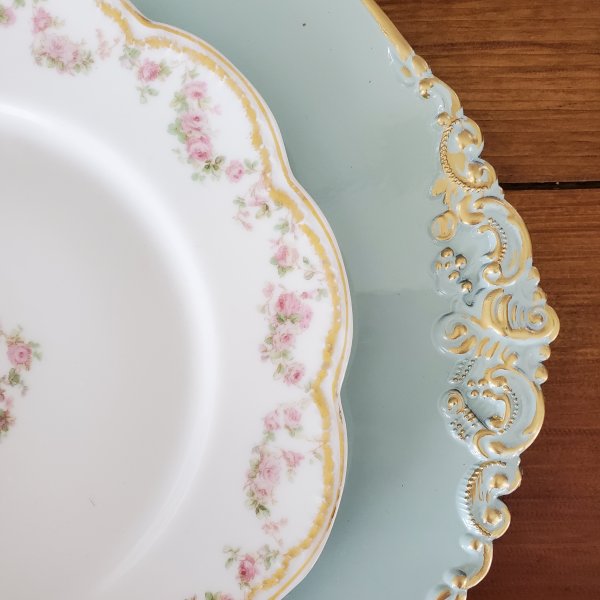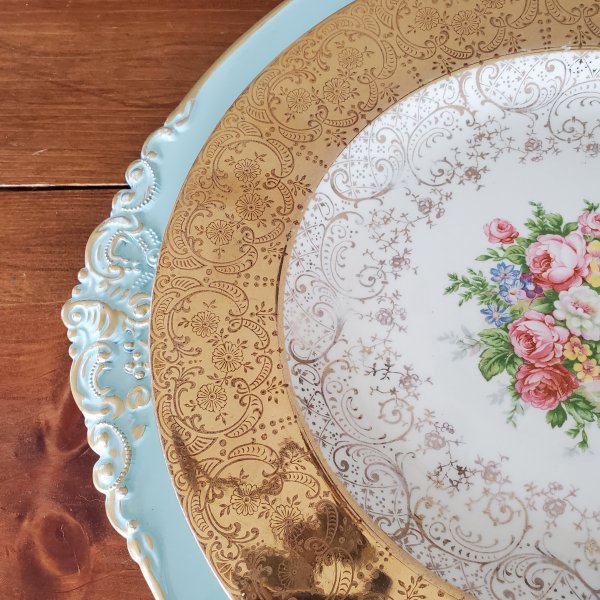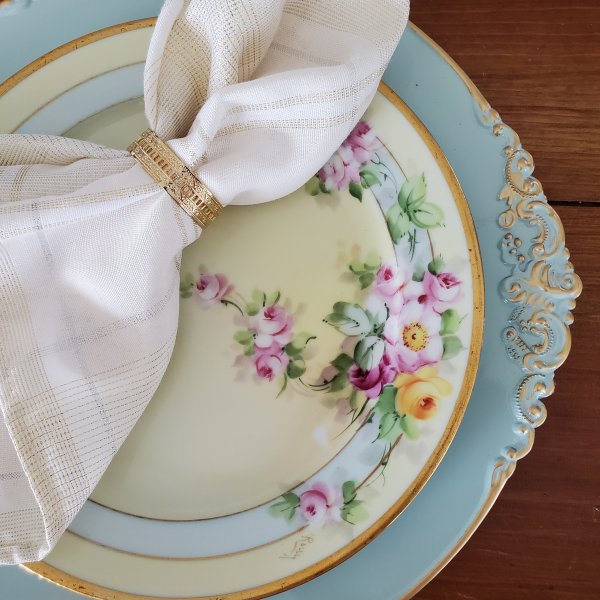 Can't wait to do something really special with these! If you'd like to buy them for yourself, you can follow this link:
Please note that the above is an affiliate link, meaning if you click on it and make a purchase through my link, it costs you nothing additional but I do get a small commission! (So thanks for using my link if you do decide to purchase! Also note that Allgala has several different chargers to pick from if these aren't your style – same link above!)
What's your most recent splurge? Let me know in the comments!